Grow Online Gurus
Regi Dittrich leads our collective of professionals who apply unique strategies that explore every opportunity in online marketing to turn ideas into income and passion into profit. Offering clients the tools and knowledge to perpetually create their success, is our focus.
Profile
Regi Dittrich, leads Grow Online Gurus. Her unique and intuitive marketing methods create success for each of her clients. This success is further powered by an intimate understanding of the technical aspects of websites, widgets and the online environment.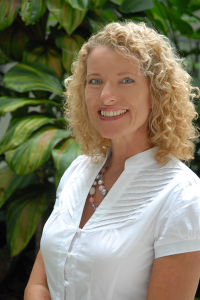 Regi develops and deploys tactics that drive customers to the online ventures of her clients, motivating the site visitors to take action and building the foundations for rewarding relationships for her clients, such as affiliates, drop shippers, sponsors, advertisers and other referral partners.
Offering clients the tools and knowledge to perpetually bolster their online business revenue and traffic, is her focus. Here are a some examples:
Press release strategy ensures that clients get around 100,000 page impressions per release.
Online networking campaigns reach around 900,000 subscribers, so you can understand why her clients have experienced substantial growth online.
Book marketing campaigns have achieved international bestseller status.
New online projects reach a global rank within the top 500,000 in the first month of launch; that's out of around 240 million websites on the internet.
Regi and her team at Grow Online Gurus currently enjoy close and ongoing relationships with their clients. Each project is managed to meet timelines, budgets and most of all the quality and performance outcomes of her clients. Regi also joins corporate teams as their business coach and mentor. 'When we plan it, we can achieve it! '
Armed with a background in training, Regi specialises in marketing and competitor analysis, online and offline marketing strategies, business systems, business management and online communication training for corporate clients, staff and students of TAFE Colleges and training centres in Brisbane and on the Sunshine Coast, Queensland, Australia for close to 18 years.
Panel Member, Mentoring For Growth Queensland Government Business Development
February 2010 – Present. Brisbane and Sunshine Coast
The program assists enterprises that are in high/rapid growth mode by providing access to a panel of business mentors who can help to address commercial challenges.
Online Business Marketing Strategist and Project Manager, Grow Online Gurus
March 2009 – Present
As a National (Australia) and Europe Business Development coach I develop systems and strategies that promote business growth and resilience in changing markets with emphasis on entering emerging market spaces in the online environment.
Business Mentor, Sunshine Coast Business Womens' Network
February 2009 – September 2010 (1 year 8 months)
Business mentoring for Women in Business on the Sunshine Coast. In this mentoring role I contributed to Micro/Small and Start up businesses and committed to mentoring the micro business owners.
Judge – Sunshine Coast Business Excellence Awards
2011, 2012 and 2013
Sunshine Excellence in Business Awards Judge 2011 and 2012. The awards are designed to recognise and celebrate the efforts and achievements of the diverse and dedicated Sunshine Coast business community.
Project Management
Project Manager – Caloundra Fringe Festival (inaugural 2012)
July 2012 – October 2012
The inaugural Caloundra Fringe Festival promoted economic, social and environmental sustainability and included 6 family fun days, 32 events and over 120 artists and entertainers for 11 days leading into the 6th annual Caloundra Music Festival.
Project Manager – Sunshine Coast Business Expo (Student project)
2011, 2012 and 2013
Project managed a sub-project of the Sunshine Coast Business Expo under the direction of the Maroochy Chamber of Commerce. The objective of my engagement in this project was to give my Diploma students of Project Management relevant experience in managing projects and expose them to critical aspects of a project. We were responsible for event registrations, visitor meet and greet and speaker workshops.
Nationally Accredited Trainer
22060VIC Vocational Graduate Certificate in Education for Sustainability
BSB50207 Diploma of Business
BSB51407 Diploma of Project Management
TAE40110 Certificate IV in Training and Assessment
SSTAE1004 Sustainable Practice Skill Set
TAA4010 CIV Training and Assessment
BSZ40198 Certificate IV in Assessment and Workplace Training
Linguistics
Linguistics – German